Taking Test Prep Business to Tier-2 & Tier-3 Cities in India
Aakash Institute is one of the leading and trusted brands in the TestPrep industry in India having study centers across the country. There primary mode of delivery was classroom, coaching students for Foundations classes, AIPMT & IIT-JEE preparations.
The institute needed to scale the business from Tier1 to Tier-2 & Tier-3 cities. Expanding the business with the classroom model was not cost-effective and not feasible for some places.
The institute was looking out for a scalable digital solution which does not compromise on their teaching methodology at the same time solve the issues which traditional classroom could not solve effectively.
Efforts to assist students catching up on the missed classes or need to re-cap the concept during the exam time, posed a challenge where each student needs were different and classroom mode was not feasible.
The company was also looking at online test platforms which can support few thousands of users taking tests simultaneously, the flexibility of merging the results taken offline online with evaluation and analysis across online and offline, became the need of the hour.
Aakash Institute approached Tribyte for an accelerated roll-out of a learning platform that is expected to be easy-to-use, highly scalable, mobile-friendly, and possesses full offline capabilities.
Video Lectures, Self-Study material, Assessment Tests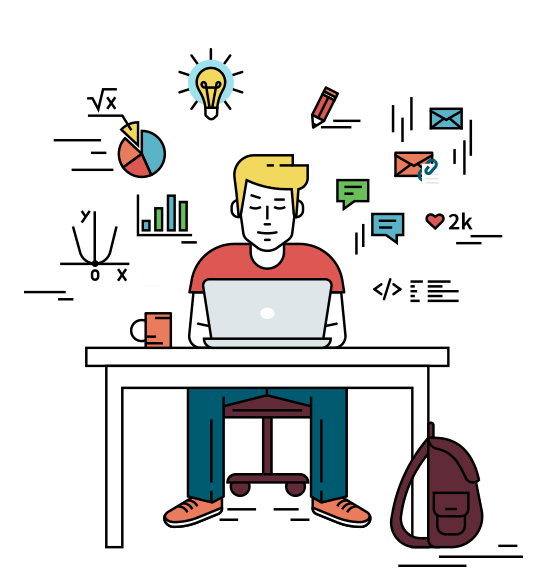 Content Protection for offline delivery

TriByte Solution
Aakash Institute leveraged Tribyte's Comprehensive learning platform to launch an integrated learning portal and mobile application called The Aakash iTutor which combines the best of classroom learning and self-paced learning. iTutor provided students access to great teacher's full lectures, engaged learning, doubt clearing sessions, test assessments, personalized feedback and peer learning, all at the fingertips. iTutor allowed
Access to real-time high-quality video lectures, self-study material, assessment tests
Provides same experience with or without internet
Remedial tests are made available, to encourage the users to self-evaluate and learn.
The secured solution protects against content being copied or shared
Business can access customized reports across products, while Faculty members are provided access to dashboards and progress status for their respective batches
Aakash Institute with iTutor platform provided by Tribyte helped the company to scale the TestPrep business to Tier2 & Tier3 Cities.
iTutor Virtual Learning and coaching centre allows student to pay per hour of usage which further enhanced Aakash franchise model offerings.
iTutor Learning centres in Aakash institutes allowed students to review and recap the missed classes and not understood concepts.
The mobile app allowed the user base to grow exponentially from 10 thousand to 7 lakh students.
Free mock tests conducted through the iTutor online platform helped company to generate quality leads in a cost-effective manner.
The platform inherently optimized for best practices in learning with comparative analytics and gamification made the learning fun and interesting. The platform has become a de-facto learning channel for Aakash Students.
About TriByte Technologies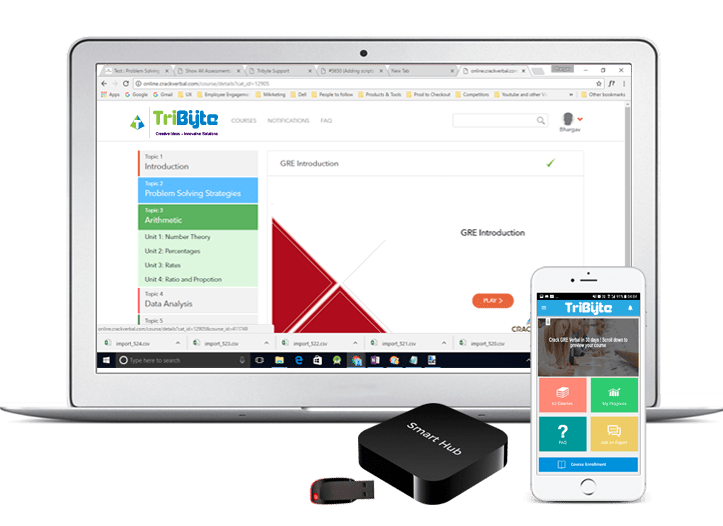 TriByte was established on November 22nd, 2010 by a team of experienced professionals who came from different industry verticals. They had already scripted successful careers for themselves and now, came together to deliver another landmark project. TriByte's founder's vision is to build a product that will make learning interesting, fun, and interactive and to offer services to course builders that are authentic, engaging, creative, and challenging.
TriByte provides interactive video platform to enhance learner engagement and learning outcomes. It provides tools to upload/aggregate content from various sources, enhance, share, and interact on videos and other learning content for content creators. It provides the same user experience across devices, anywhere and anytime with or without internet.
TriByte's development and support center is head-quartered at Bangalore, India.